Dr. Patricia Lulof
Director
Patricia Lulof is the founder and scientific director of the 4DRL. She founded the lab in 2012 eight years after her first 3D reconstruction of the Late Archaic temple of Satricum. With years of experience in reconstructing the past, dr. Lulof realised that 3D modelling could be a powerful research tool not only in archaeology, but to every discipline within the Humanities concerned with built environment. Her acedemic specialisations are pre-roman temple construction, architectural terracottas and temple roof systems.
Jitte Waagen
Coordinator
Jitte Waagen works as a digital archaeologist at the University of Amsterdam. He is specialised in Geo-ICT, quantitative modelling and image based modelling.
Tijm Lanjouw
3D technician and modeller
Tijm Lanjouw is an archaeologist specialised in computer applications, in particular the use of 3D modelling as a research tool. Besides his work for the 4DRL he pursues a doctoral degree at the University of Leiden.
Markus Stoffer
Archaeology student specialising in Virtual Reality & Augmented Reality applications in research & education, focused on archaeology and heritage. Skilled in VR/AR using Unity3D, as well as gaining experience in 3D visualisation through modeling, scanning and photogrammetry.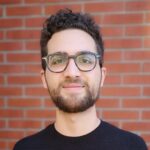 Mattia Lucca
Archaeology student specialising in Digital Archaeology and Heritage Management. With a focus on the application of 3D modelling and 3D visualisation in research and education.